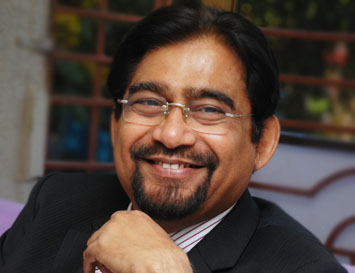 Dr. K. E. Mukadam an eminent Qualified India Board Certified Dermatologist practising in Mumbai,India for the last 25 years and since the year 1999 as a Cosmetic Dermatologist, Trichologist, Dermato-Surgeon, Aesthetic Laser Surgeon Expertise in
Skin Lasers & IPL therapy
Non-Surgical Beauty Enhancement
Non-surgical Anti-ageing treatments, Botox, Fillers & Thermage Skin Tightening
Mesotherapy
Dermato-surgery
Cosmetic-surgery
The Professor of Dermatology at Dr. D Y Patil (USAIM) Medical College & Rajawadi Municipal Hospital. Mumbai.
The Consultant at the prestigious Breach Candy Hospital, Asian Heart Institute, Saifee Hospital and Prince Aly Khan Hospital of Mumbai.
Obtained his basic medical and postgraduate medical qualifications of MBBS, Diploma in Venerology and Dermatology (DVD) abd Doctorate of Medicine (M.D) Degree in Dermatology from T.N. Medical College & B.Y.L Nair Hospital, Mumbai, India.
Later on in 1999, he became one of the First Dematologists in India to obtain Formal Training in the use of various Lasers & IPL in Dermatology and Cosmetology from Renowned Birmingham City Hospital in United Kingdom, Followed by Training in International Master courses in Aging Skin, BOTOX, Fillers, Mesotherapy and Thermage for the Skin Tightening and Contouring at Paris.
Recepient of Award of Academic Excellence At DERMACON 2005, 33RD National Conference of Indian Association of Dermatologists, Venereologist & Laprologists and 4TH South Asian Regional Conference of Indian of Dermatology, Venereology & Laprosy, New Delhi, INDIA
His comprehensive training and experience made him confident and well adapted to new and innovative treatment therapies and enables him to tailor best suited treatment regimen and procedures to the particular individual.
It is his honest resolve to improve not only the physical looks but also the health and self-image of each patient without compromising safety and ethics.
His endeavour to adhere strictly to ethics, determination & conviction for achieving excellence and pleasant demeanor conveys confidence to his patients. They appreciate his informative and interactive consultations in a personalized, friendly, cozy and peaceful atmosphere of his centre. All these qualities are essence of safe and sound Aesthetic Laser surgery practise.
He has been a Faculty and an invited Guest speaker at many prestigious national & international Cosmetic Laser conferences and workshops.
He is widely acclaimed for his excellent clinical results. His articles and interviews are regularly featured in several national and regional newspapers and electronic media in various languages.
He is the Member of various Professional Organizations, such as:
European Society of Laser Aesthetic Surgery
International Society of Dermatology
Indian Association of Dermatologists, Venereologists & Leprologists
Indian Association Of Aesthetic Laser Surgeons
Indian Association Of Cosmetic Laser Surgeons
Association Of Cutaneous Surgeons Of India
Cosmetic Society Of India
Indian Medical Association
Award